VNC Desktop¶
With this feature you can start a VNC Desktop on Levante nodes using the jupyterlab interface.
Note
This feature is experimental and currently under active testing, we do not guarantee a full time availability. We still need to fix some issues. Please test it and report any problem to support@dkrz.de.
Overview¶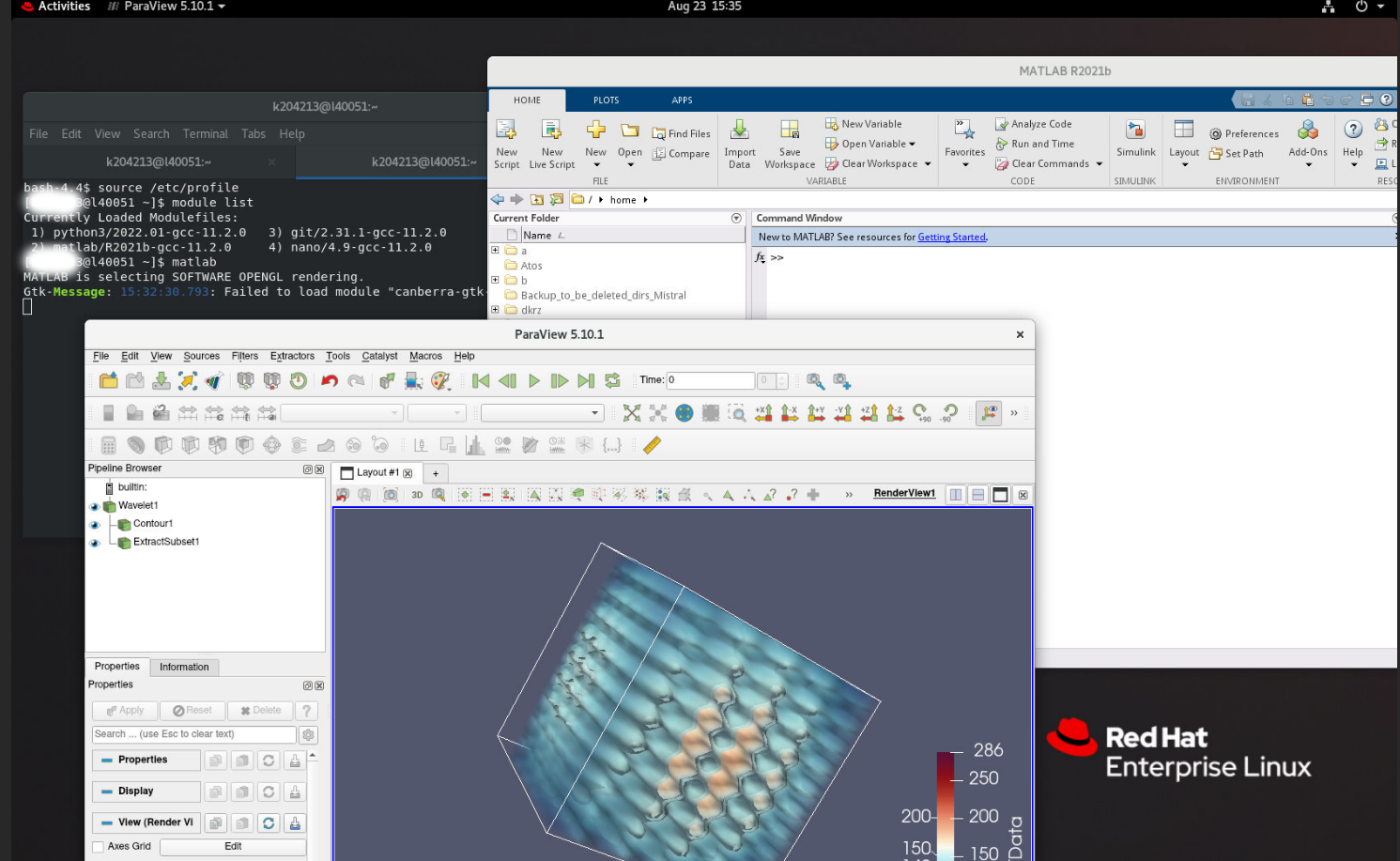 How to start the VNC server¶
Before starting jupyterlab¶
This feature is available only for the advanced spawner. From the field User Interface list you select VNC Desktop.

A VNC desktop will start in a new tab. This server will be stopped when you stop your Jupyterhub session.
After starting jupyterlab¶
Click on the icon VNC Desktop.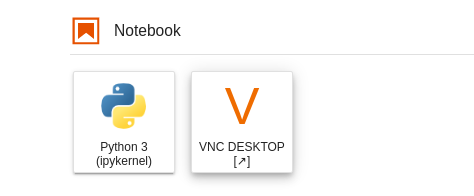 How to (correctly) stop the VNC server¶
It is important that you stop your jupyterhub session when you finish your work, the VNC Desktop will be stoped automatically.

Closing the window/tab does neither stop the VNC Desktop nor the jupyterhub session.

If you started the VNC Desktop using the advanced spawner. you need to modify the url (replace /desktop/ by /lab/tree/) to go back to jupyterlab and from there you can stop the VNC Desktop.
How to start software¶
After starting the VNC Desktop, you can now launch your favorite software by using the terminal.
Example¶
Note
More modules/packages/configurations can be required to start and work with a specific software.
Currently, use spack.
$ spack load paraview
$ paraview

$ module load matlab
$ matlab

Best practices¶
In order to avoid display conflicts, it is advisable to check for running vncservers before starting the VNC Desktop.
vncserver -list

TurboVNC sessions:

X DISPLAY 

#     PROCESS ID      NOVNC PROCESS ID



If you see an error message like this:
WARNING: l*.atos.local:1 is taken because of /tmp/.X11-unix/X1
Remove this file 

if

 there is no X server l*.atos.local:1

so remove it first.
Troubleshooting¶
Look into the log files in $HOME/.vnc/

Notebook Log file jupyterhub_slurmspawner…..log

If you see and error like: subprocess killed, it often means a lack of memory. For e.g. Matlab requires at least 4/5 GB to start